Date and Time
Wednesday Oct 12, 2022
1:00 PM - 2:15 PM EDT
Fees/Admission
Cybersecurity 101: How to protect you...
Description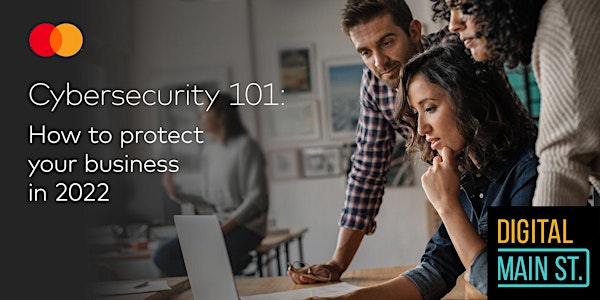 Join the Mastercard, Digital Main Street and TABIA teams for a discussion on Cybersecurity 101: How to protect your business in 2022. In this webinar, Mastercard experts will discuss how they are committed to helping small businesses mitigate the most common cyber risks, challenges and opportunities businesses face. Also, learn how to empower growth, efficiency and secure your business through Cyber & Intelligence solutions.
You'll learn
The most common cyber risks small businesses face and the actions that help reduce these risks
Free cybersecurity education, resources, and tools designed to help you and your employees improve the security of your business
Four issues and what steps you can take as a business owner to protect your business including:

Authentication, Software Updates, Phishing, and USBs.
Speakers
• Aviva Klein: Vice President, Digital Payments & Cybersecurity Solutions at Mastercard
• Gina Ganahl: Vice President, Product Management, Cyber and Intelligence Solutions at Mastercard
• Nishant Raina: Director, Product Management, Small Business at Mastercard